How To Properly Prepare Your Home For Sale

It's very important that you prepare your home for sale and have your home 100% ready for showings BEFORE putting it on the market because you only have one chance to make a good first impression. You want your home to show its absolute best the first day that it goes "live" on the market. If not, you are wasting a huge opportunity.
Buyers buy on emotion, not logic. Many sellers make improvements to their home before putting it on the market but they make the wrong improvements and spend money in the wrong places.
Do not replace a furnace or central air conditioner if they are working properly even if they are old and inefficient. It is a good idea to get them serviced though and possibly a report that states that they are in good working order.
A home warranty can also be purchased that will cover the seller during the listing period and will cover all the major mechanicals for the buyer for one calendar year. The cost of a home warranty is approximately $500.
Do not replace windows unless: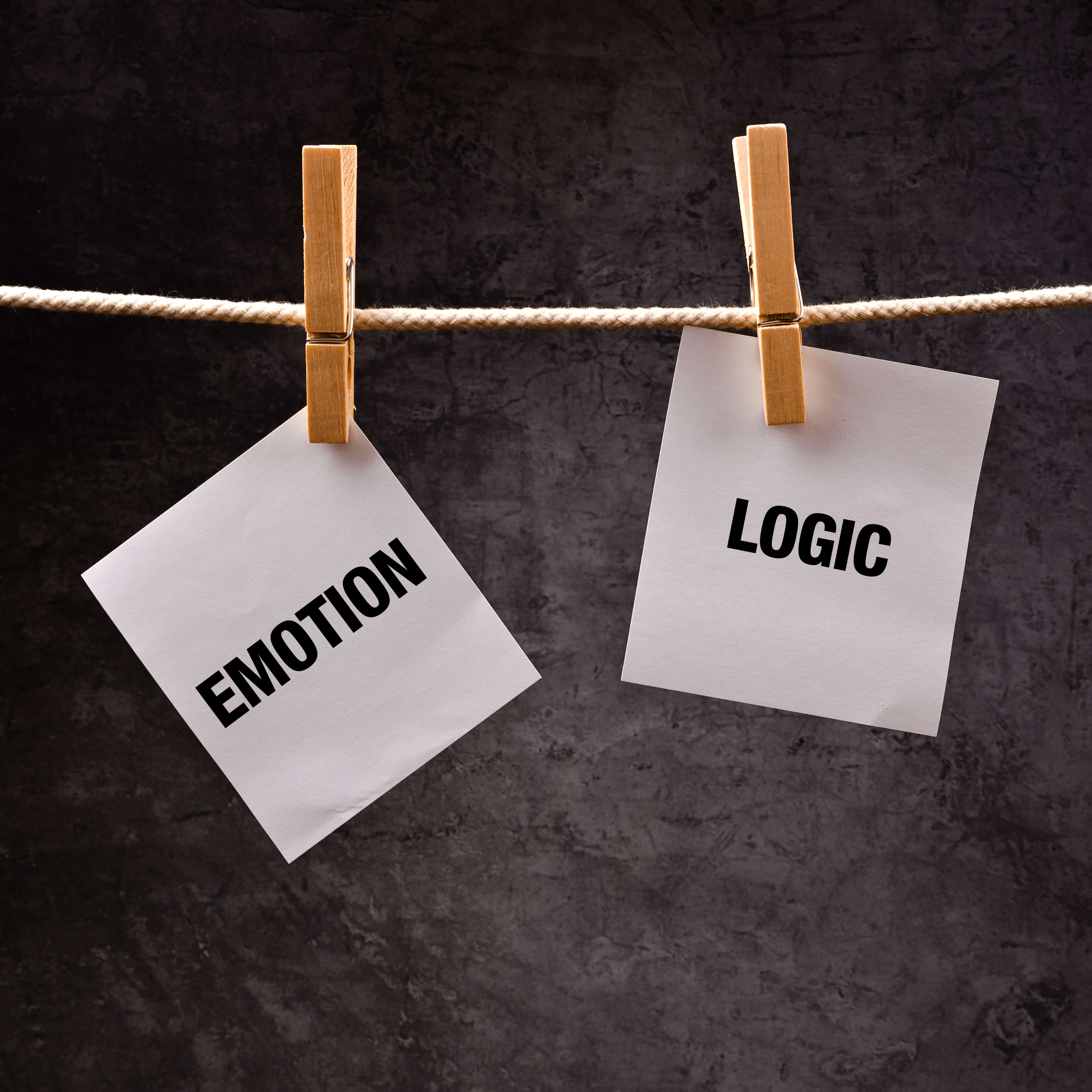 They do not open and close properly
They are cracked or if the seal is broken.
Do not replace a driveway or part of a driveway just because it has cracks in it (unless a real safety hazard).
None of these upgrades are bad, but they appeal to a buyers' logic and not their emotions. In order to properly prepare your home for sale put your money into things that are going to appeal to buyers emotions. Your home is going to sell based on how it makes somebody feel.
We would only recommend replacing your roof it looks bad from the street or if it is leaking. If it looks bad from the street, your home will get less showings because buyers typically do not want to buy a home and then have to put on a new roof right away.
Put your money into things that are going to appeal to buyers emotions. Your home is going to sell based on how it makes somebody feel.
Below are some things that you should do to your home before selling. Most of these will appeal to a buyer's emotions.
DEEP CLEANING
Cleaning the inside of kitchen appliances
Moving the appliances and cleaning under them
Moving furniture and cleaning under furniture
Washing the inside and outside of windows
Having your flooring professionally cleaned if needed
And on and on. This the cleaning that is not typically done on a weekly or monthly basis.
DECLUTTERING
The more stuff in your home the smaller that it feels.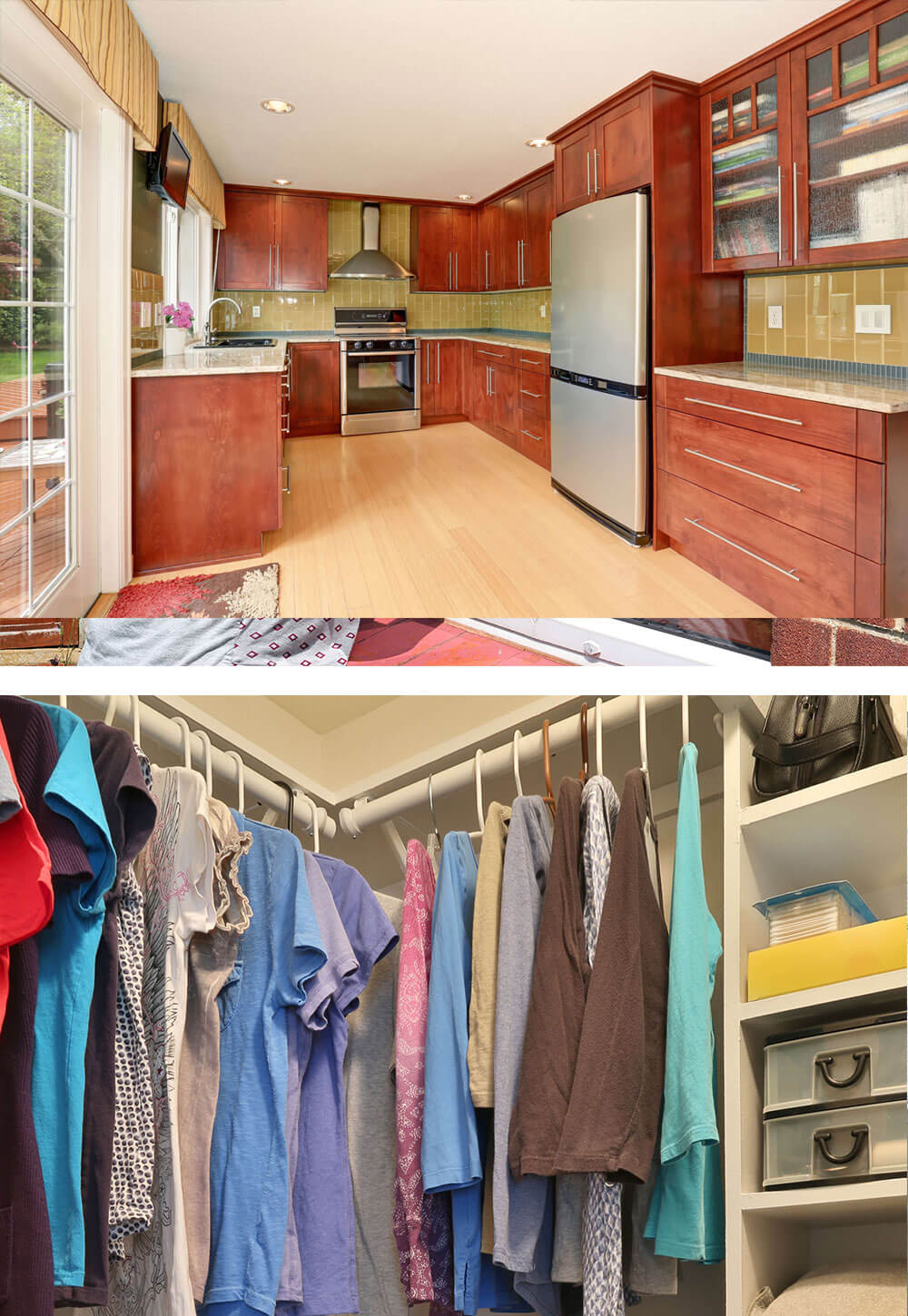 Kitchen:
Remove all magnets or anything that you have on the front side or top of the refrigerator. If you are using the top of the refrigerator for storage, a buyer will assume that you don't have enough cabinet space.
Remove almost everything off of the countertops except for items that are used on a daily basis such as a coffee pot. Some decorative items may be able to stay on the countertops also. You want to show that you have plenty of counter space.
Closets:
If there's any clothes that you can live without when your home's on the market, you should store those clothes somewhere other than your closet to make your closet seem as roomy as possible.
Remove excess furniture.
DEPERSONALIZING
It is important to depersonalize your home by removing personal photos. Many times, parents don't want to remove personal photos of children but it's very important to do this. When a buyer's going through your home you want the buyer to be able to visualize themselves living in your home and not get so caught up in your family and your pictures. You're moving, so you're going to have to pack the photos at some point in time. I would recommend that you make this one of the first things you do. If you do the right thing in the right order, you will sell your home quickly and be putting your pictures up in your new home before you know it.
WALLPAPER
Wallpaper dates a home so it's generally recommended that sellers remove any wallpaper. Sellers don't usually want to do this because it can be hard work and you don't always know what you're getting into. If you don't want to do it, chances are a buyer doesn't want to do it either.
PAINT
If your home needs painted definitely paint it. You'll get one of the largest returns on investment with painting. Definitely stick with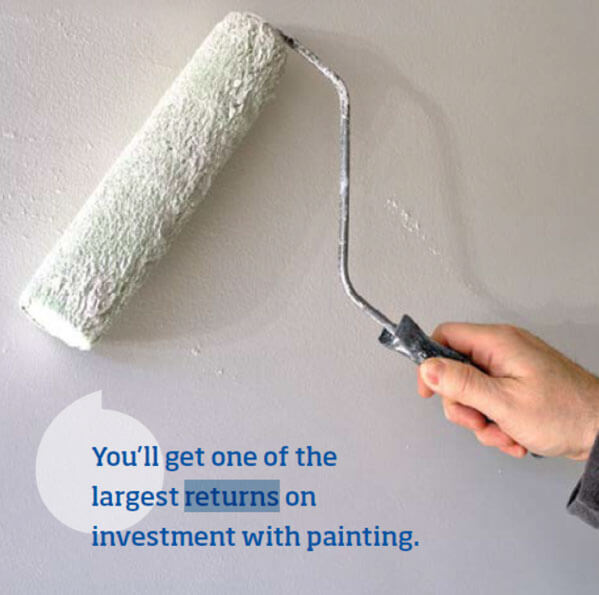 neutral colors and if you're a good painter and you can paint, fantastic, go ahead and do that. If you're not a good painter or if you don't have time to paint we definitely recommend that you hire a professional. We've been in many homes where there's paint on the ceilings, baseboard and trim. That's almost as bad as not painting in the first place. Definitely paint if your home needs it and hire a professional if it's something that you're not good at or just not interested in doing.
If there are water stains on the ceiling, paint the ceiling and remove any evidence of any water stains as long as the problem has been corrected.
FLOORING
If your flooring is really dated or not in good shape, it needs to be replaced. Many times sellers would rather give a flooring allowance because they are afraid of picking flooring that the buyer may not like. The problem is that flooring allowances do not work because most buyers do not have vision. They look at your home for what it is today, not necessarily what they can make it. Also, we're living in a society where buyers want a move in ready home. If your flooring is dated or not in good shape, you need to replace it.
ODORS
There's probably nothing that will kill a sell faster than odors. If you have odors in your home, definitely try to get rid of them. The most common odors are pet odors, smoke odors and laundry odors. If you are a smoker or have pets please do everything you can to get those odors out of the home. When you prepare your home for sale, it is best to smoke outdoors.
MAKE YOUR HOME LIGHT AND BRIGHT
A dark room or a dark home is not very appealing. Before showings, open up all your curtains, drapes and blinds. Make your home as light as you possibly can. Also, put the maximum wattage bulb that you can in all of your lighting fixtures. The only time that you may not do that is when you're trying to set a mood in part of the home like in the dining room. Replace any burned out bulbs.
TEMPERATURE
When you're selling your home, you want the temperature to be comfortable for a buyer when they're walking through your home. Sometimes, owners of vacant homes do not want to pay for air conditioning in the summer or heat in the winter. It's important to make sure your home is comfortable when it is being shown. In the summer, if a buyer is hot and sweaty, all they want to do is get back in the car where it's cool. In the wintertime, if your home is cold, it definitely does not give a warm homey feeling. Again buyers are going to be more concerned with being cold and wanting to get in the warm car than they are really looking at your home. Remember, buyers buy on emotion. How does a cold home make them feel?
BATHROOMS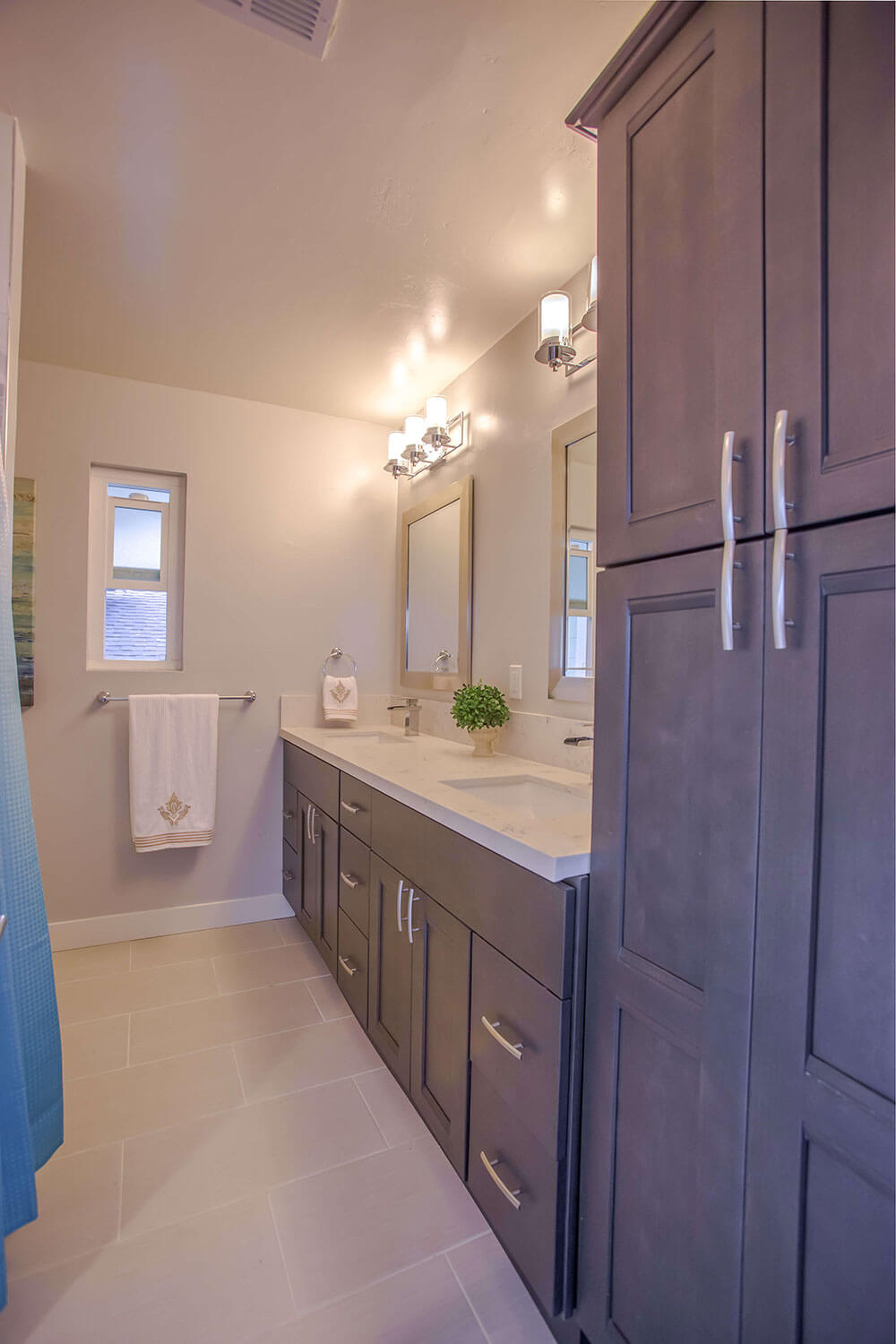 Bathrooms need to show like a bathroom in a very nice hotel. When you walk into a very nice hotel there's no mold or mildew all over the caulk. There's no wet, smelly towel hanging on the towel rack. There's no personal care items out on the countertops.
Clean the heck out of the bathroom. Put all personal care items like toothbrushes, toothpaste, hair brushes, razors etc. in a basket or some type of container and put it in a cabinet when you prepare your home for sale. Don't leave any of that stuff out on the countertops.
As far as the shower, it's ok to have a bottle of shampoo and a bar or container of soap out, but if there's a lot of stuff in your shower, put it all in a basket and keep the basket under the sink unless you are using it. If you have multiple bathrooms, you may want to only use one or two when your home is on the market so you are not cleaning multiple bathrooms all the time.
BASEMENTS
As mentioned earlier, odors will kill a deal faster than anything. A close second would be water in the basement or evidence of previous water in the basement. When buyers see water or evidence of water, they run. It's very, very important to:
Figure out why the basement is getting water
Make sure that those problems are corrected.
There's generally three main reasons why people are getting water in their basement and they're usually relatively easy to correct.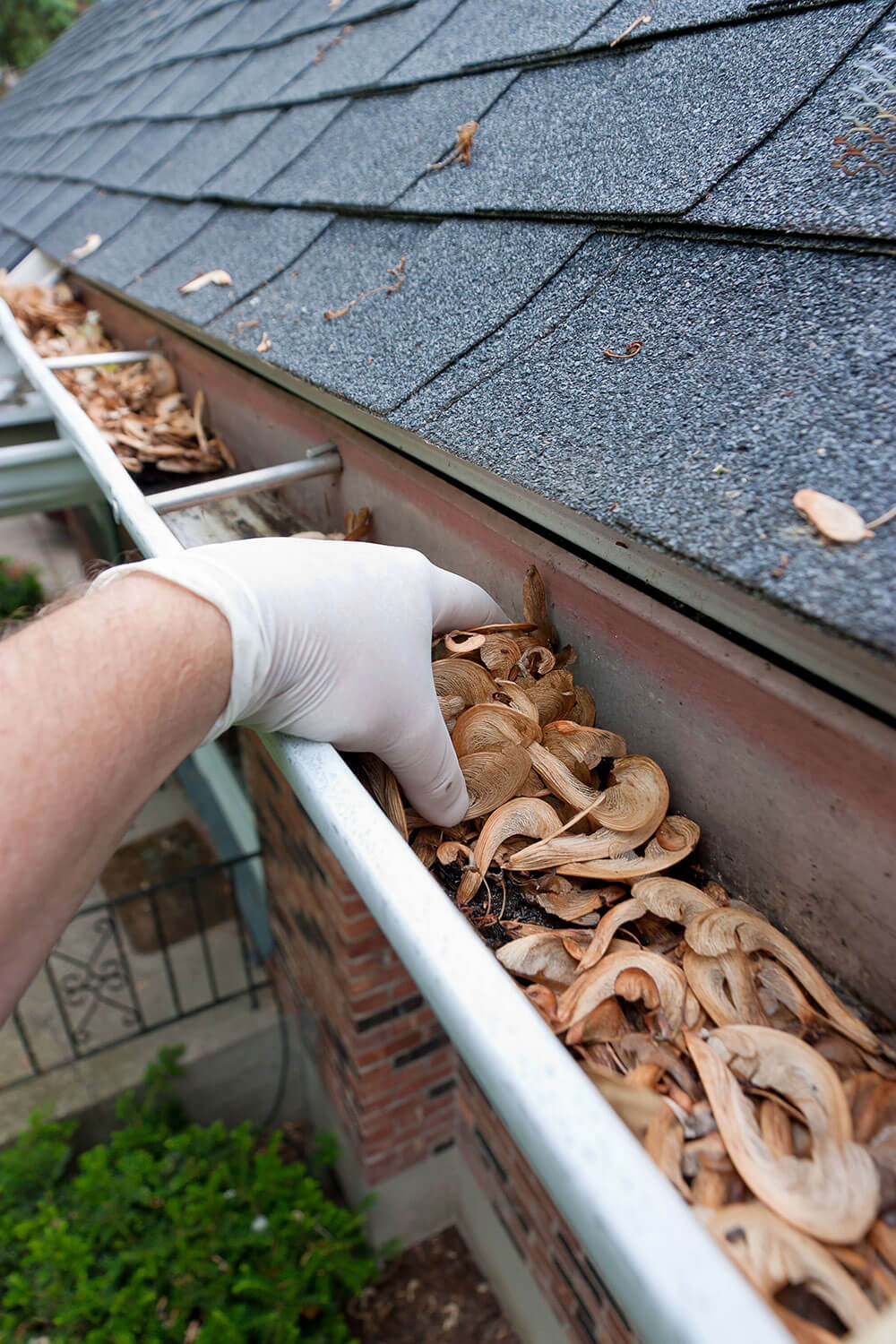 Gutters are full
Downspouts are not on or not long enough
Ground is sloping towards the house. The ground should slope away from the home.
Once the water problem is corrected, you may want to paint the walls a nice neutral color and possibly paint the concrete floor gray. This makes a basement look really clean and nice.
EXTERIOR OF YOUR HOME
Buyers are going to be driving by your home, so you want the exterior look as good as it can. If a buyer does not like what they see when driving by, they will not make an appointment to view the inside of your home.
Here are just a few ideas:
All vehicles in garage
Trim bushes and trees
Fertilize, water and keep yard mowed so it looks its best
Remove any weeds from landscaping beds
Add a fresh layer of mulch or rock around landscaping
Make sure all exterior lights are working
Garbage cans, hoses and kids toys out of site
Scrape or pressure wash any flaking paint on deck if needed. Secure all boards, spindles and railings. Paint or stain if needed.
Power wash exterior of home if needed
Paint exterior of home if needed (if aluminum or wood siding… not vinyl
Be sure to check out the frequently asked questions about preparing your home to sell.
Preparing your home for sale can be some work, but at the end of the day can result in a faster and more profitable home sale. My team and I at Rodgers Real Estate Group are experts in the Peoria IL real estate market, and can help you get your home listed and sold quickly! Contact us today at 309-633-1133 or [email protected] get the ball rolling.