10 Step Process To Sell Your Home

Use a Realtor or go For Sale by Owner (FSBO)?
The first item in our 10 step process to selling your home is to decide whether you want to sell your home For Sale by Owner or hire a Realtor. Every situation is different and for some sellers, selling by owner may be a better option.
The main reason many people consider FSBO is to save money by not paying a commission to a real estate agent. While saving money is a solid reason to choose this route, there are many considerations that need to be examined, such as marketing costs, attorneys, required disclosures, showing your home to strangers, misrepresentation and more.
Moreover, the time needed to sell your home by yourself is something you need to account and be prepared for.
To learn much more about this, see our page that dives into the pros and cons of selling by owner vs. hiring a real estate agent, and it will help you determine which option is best for you. We compare and contrast selling by owner versus hiring a real estate agent. The goal is not to discourage you from pursuing a for-sale-by-owner transaction, it's simply to give you enough information so that you're able to determine whether selling your home on your own makes sense for you.
Pricing your home to sell
Once you make up your mind how you want to sell your home, the next step is to think through pricing. Every seller wants to sell their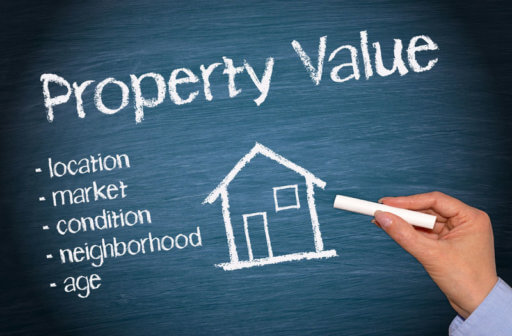 home for the most amount of money and in the least amount of time.
Location accounts for the largest portion of your home's value. The next largest portion is a combination of the following:
Style of home
Total size of your home in terms of square footage and total finished sq ft
Lot characteristics
Condition
Any detached structures
Number of garage stalls
Property Value Pricing
There are additional factors such as:
Amenities
Number of bedrooms
Number of bathrooms
Location of bedrooms and bathrooms
While finished basements can add value, the amount of value is much less than above-grade square footage.
When trying to determine the price of your home, you want to compare your home to other homes similar to your home… same style if possible. You want to look at the following statuses: active, pending, sold, expired and withdrawn listings within the past 6 to 12 months. Ideally, you will compare homes in or close to your subdivision. If there is not enough data available, you can expand your search to include more homes, such as all homes in a certain school district or zip code. However, the closer to your home, the better.
Active listings are homes currently for sale. Don't put a lot of emphasis on these homes because we have no idea if they are going to sell or not. Keep in mind that approximately 35% of homes listed locally do not sell the first time they're on the market. If they do sell, we have no idea how much they're going to sell for. These listings matter only to the extent that they are your competition for buyers. They are not indicative of market value because sellers can ask whatever they want for their home … even if the price is unrealistic. The asking prices do not reflect market value until they sell.
Pendings are homes that were formerly active listings that recently went under contract. They have not yet closed, so we don't know what they will actually sell for unless the listing agent is willing to share this information—but most are not. You will at least know what the asking price was.
Homes that were for sale and were removed from the market without selling are known as Expireds or Withdrawns. An expired listing is a property that was on the market for the complete duration of the listing contract and did not sell. A withdrawn listing is a home that was on the market and for whatever reason was taken off the market before selling. Look for patterns as to why these homes did not sell and the common factors they share.
Sold properties within the last 6 to 12 months represent the reality of the market and are most important for determining the market value of your home.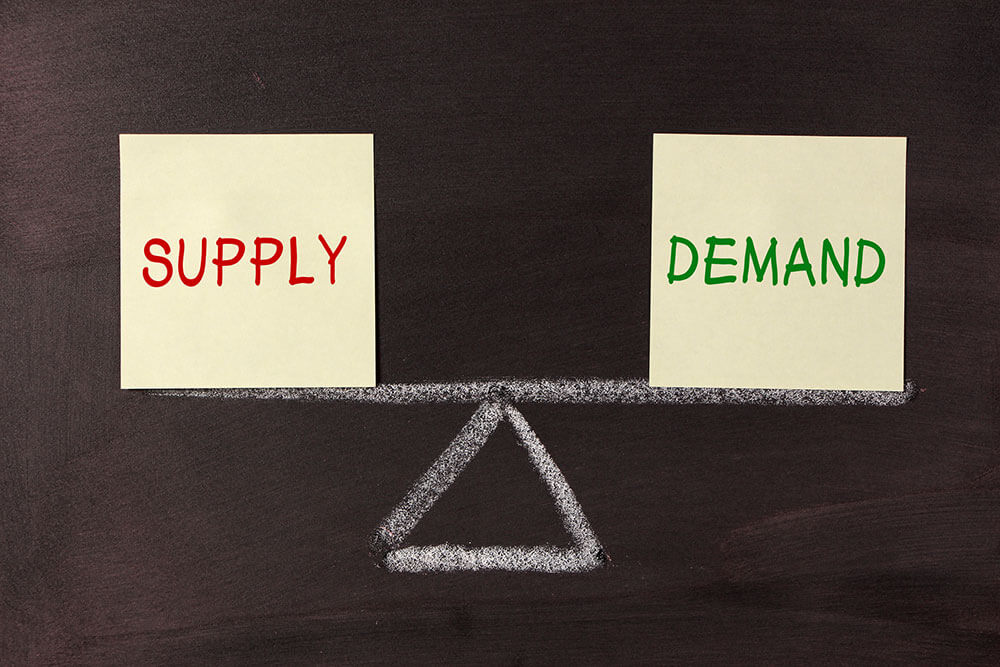 It's also very important to understand the supply and demand of the current real estate market. In real estate, supply and demand can be determined by looking at the market absorption rate. Market absorption rate is the number of months it would take to sell the currently listed homes on the market and is one of the biggest factors in pricing your home. It is expressed in months of inventory, which is calculated by dividing the average number of sales per month by the total number of available homes.
The figure shows how many months it will take to exhaust the supply of homes on the market. For example, if there are 100 homes on the market and 10 sell per month, there is a 10-month supply of homes on the market. Don't be concerned with the absorption rate for the entire market, you only care about it in your price range and location.
Seller's Market - If there's a one, two or three-month supply of homes on the market that you're competing in, you may want to overprice your home a little bit, because the demand exceeds the inventory.
Balanced Market - When there is a four- or five-month supply of homes on the market, you will need to price at market value to get your home sold.
Buyer's Market - If there's a six-month supply or more on the market, you may want to price slightly less than market value.
To learn more about pricing your home, check out The Three Step Process To Properly Price Your Home and don't miss the 11 Traps to Avoid When Pricing Your Home.
Preparing your home to sell
It's very important to set emotions aside and learn how to dress your home for success to ensure your fairly compensated for its sale.
It's important to understand that buyers buy on emotion, and not logic. When preparing your home to sell, it's important to appeal to a buyer's emotions rather than their logic. Do not make the mistake of spending a lot of money or time on things that appeal to a buyer's logic.
Your home is going to sell based on how it makes a buyer feel.
Do not:
Replace a furnace or central air conditioner if they are working properly even if they are old and inefficient. It is a good idea to get them serviced though and provide a report to prospective buyers that states that they are in good working order. For a much more detailed explanation, check out this video called Should I Replace The Furnace Or Central Air before Selling My House
Swap out windows unless they do not open and close properly or they are cracked or if the seal is broken.
Replace a driveway or part of a driveway just because it has cracks in it (unless a real safety hazard).
We would only recommend replacing your roof it looks bad from the street or if it is leaking. If it looks bad from the street, your home will get less showings because buyers typically do not want to buy a home and then have to put on a new roof right away.
None of these upgrades are bad, but they appeal to a buyers' logic and not their emotions. If you have the money and want to do these things, go ahead but it's not where your money is best spent.
Below are a few of the most important tasks that you should do when preparing your home to sell:
Deep clean – this is cleaning that is not typically done on a weekly or monthly basis
Declutter – the more "stuff" in your home, the smaller it feels
Depersonalize – let a buyer visualize living in the home - not spending all their time viewing your family photos
Remove wallpaper – dates a home. If you don't want to do it, chances are a buyer won't want to either
Paint – the largest return on investment
Flooring – replace if dated or in poor shape
Remove odors – nothing will kill a sell faster than odors. Most common: pets and smoke
Basements – buyers run when they see mold, moisture or evidence of water issues. Correct any water issues, clean up mold and water stains and then paint.
Exterior – if a buyer does not like what they see on the outside, they will not make an appointment to look at the inside
Also, you want to make sure your home is 100% ready to go before you begin showing. You never get a second chance at a first impression, and often the first people who view your house could be among the best prospects!
The above only scratches the surface when it comes to preparing your home to sell. To learn more, check out How To Properly Prepare Your Home For Sale. This could be worth thousands of dollars to you by revealing the secrets of making your home more appealing to a buyer. It explains the importance of converting your home from living condition to selling condition. I think the clear, concise information presented there will help you to get your house in the best condition possible.
Show Your Home in Its Best Light with Great Photography
So, you've priced your home properly and worked very hard to prepare your home to sell. Those two things are very important but if you don't have really good photographs that show off the best-selling features of your home, you still may not get many showings. Before homes were advertised online, buyers would see one picture of the exterior of the home in a print ad. If they wanted to see the inside, they would have to make an appointment to view the home in person. It was only important to have one excellent picture of the exterior to entice people to want to see the inside. In today's real estate environment, the first showing happens online – not in person! Almost every buyer looks at photos, videos and 3D tours online first, and if they don't like what they see online, they will not make an appointment to view your home in person. Because of this, it's very important that professional photography and video equipment are used. Pictures taken on a cell phone just don't cut it anymore.

It's also very important to use aerial photography and/or video if the home and surroundings warrant it. Here are a few examples of situations where aerial photography or video would be beneficial: a home on a lot with acreage, if the home is located next to a lake or golf course, or if it's close to a neighborhood playground or trail.
Time to Go Live! Get Ready for Home Showings
The next step in our 10 step process to selling your home is preparing for home showings. If you priced your home correctly, prepared it properly, took great photographs and hired a real estate agent with an aggressive marketing plan, you will be getting showings very soon! So, what do you do once a home showing is scheduled?
It's important that you prepare your home to show its best before every showing. We've created a simple checklist that you can use before every home showing. This way, you know you have done everything possible to make sure your home shows it's best.
It may not be possible to complete the entire checklist for each home showing but the more you can do, the better.
Please keep in mind, this checklist is to be used to prepare your home for a home SHOWING and is very different than preparing your home to sell. These are the tasks that should be completed just before home showings.
Showings are generally scheduled for one hour. Oftentimes, your home is one of many homes the buyers are looking at that same day. When scheduling appointments, there is no way to know how long buyers will stay at each home so it's kind of a guesstimate of when the agent thinks they will arrive at your home. Despite best efforts, it is difficult to always arrive at the scheduled time. Please try to be accommodating.
If your home is listed with a real estate agent, you will be notified by phone, text or email, (your preference) when a buyer wants to look at your home. Once you give permission, the agent representing the buyer will use the electronic lockbox on the door to access your home.
Lockboxes are storage containers that hold a key for your house that real estate agents can access. It should not affect how you enter or exit your home although it can make the handle slightly more difficult to turn only because there is something hanging on it and in rare occasions will not allow a screen door to shut because of the size of the lockbox. In these situations, the lockbox can be attached somewhere else such as on a railing. Even though there is a lockbox on your home, no agents can use the lockbox until they have your permission.
Most of the time, you will have several hours' notice and a fairly high percentage of the time, you will be notified the day before the showing. There will be times where you are notified a few days before a showing but there may also be times where you receive a call that a buyer wants to look at your home in a couple hours. If the showing date/time does not work for you, you can always say no. No showings will happen without your approval. An agent cannot just use the lockbox without notifying you first.
As the seller, you do not want to be present at showings unless you are selling by owner. Home buyer's need to feel as comfortable as possible when looking at a potential new home. It's a big investment and they should feel welcome to open closets, look in cabinets etc. They also need to be able to talk open and freely with a spouse or their agent about your home and they are unlikely to do that when the seller is present.
Some sellers tend to talk too much when they attend showings. Buyers are not there to talk to the seller. They are there to determine whether they like the house enough to seriously consider purchasing it. If the buyer likes what they see at the first showing and have further questions for the seller, a second showing can be arranged for the seller to be present.
Please be as flexible as you possibly can be on allowing showings appointments when the buyers want to look at your home. Typically, your home is NOT the only home the buyers are looking at that same day. Your home may be the fourth out of six homes that the buyer is looking at and based on where the homes are located, there may only be one time slot where it makes sense to view your home. If you turn down this showing, the buyer may never see your home. Scheduling appointments becomes a real challenge when sellers are not flexible.
Feedback from showings
It's important to get feedback after each and every showing so you can see if there are any consistent patterns. Typically, an e-mail is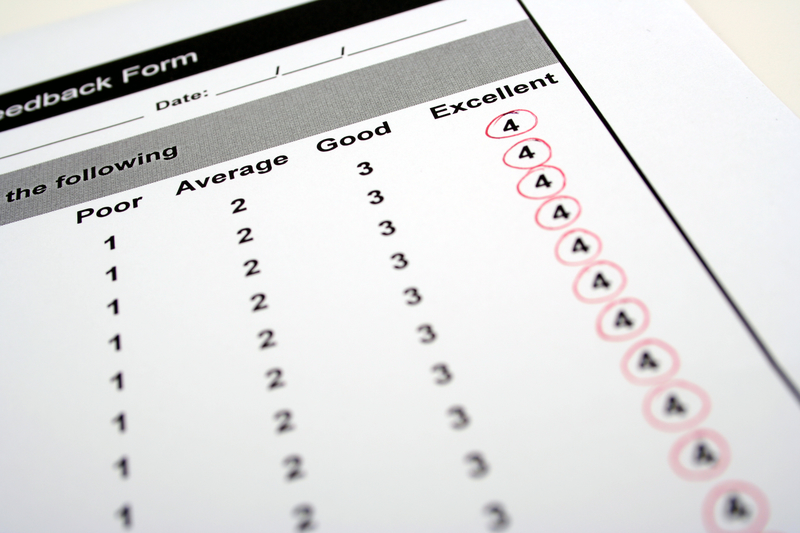 sent from the listing agent to the showing agent after the showing asking what the buyer(s) thought about the property. The feedback will have specific questions such as:
What did the buyer think about the price?
How does this home compare to other homes you have looked at in this price range?
What was the buyer's overall impression of the property's condition?
Is the buyer considering this property?
Once the buyer's agent completes the feedback request, a copy is typically e-mailed to the listing agent and to the seller.
You may not always appreciate the comments from the agent that showed your home but please do not contact the agent. The agent is just stating the opinions of their buyers, not necessarily their own.
The next step inour 10 step process to selling your home is what happens when you get an offer!
You Received an Offer
Time to celebrate! You received an offer. The agent that writes the offer will get it to your agent, who will present the offer to you. The proposal will include the following:
Buyer's name(s)
Purchase price
Closing date
Earnest money
Items included in the sale
Any inspections buyer is planning on having
Buyer's financing terms (if not paying cash)
The expiration date of the offer (24 hours typically – but not always)
Any repairs the buyer is requesting
Other terms and conditions
Before you begin to analyze any purchase offer, you need to make sure the buyer can get the necessary financing. You should request a pre-approval with the offer.
You have three options to respond to the buyer's offer:
Accept the offer as written
Counteroffer
Reject the offer
Getting a low-ball offer on your home can be pretty frustrating initially but low offers are a lot better than no offers. It doesn't matter where a buyer starts with their offer…it only matters where they end up! Every buyer wants to get the best possible deal they can so don't get offended if you receive a low offer. A low offer is simply the START of the negotiation process.
One of the biggest mistakes that seller's make is not responding to a low-ball offer. This is a huge mistake! You should always respond with a counteroffer, even if it is close to full price… regardless of what the buyer's offer is. There is no benefit to not countering.
If you handle the situation without losing your cool, it is very possible that you will end up with an acceptable offer when all is said and done.
If You Accept the Offer, It's Time for Inspections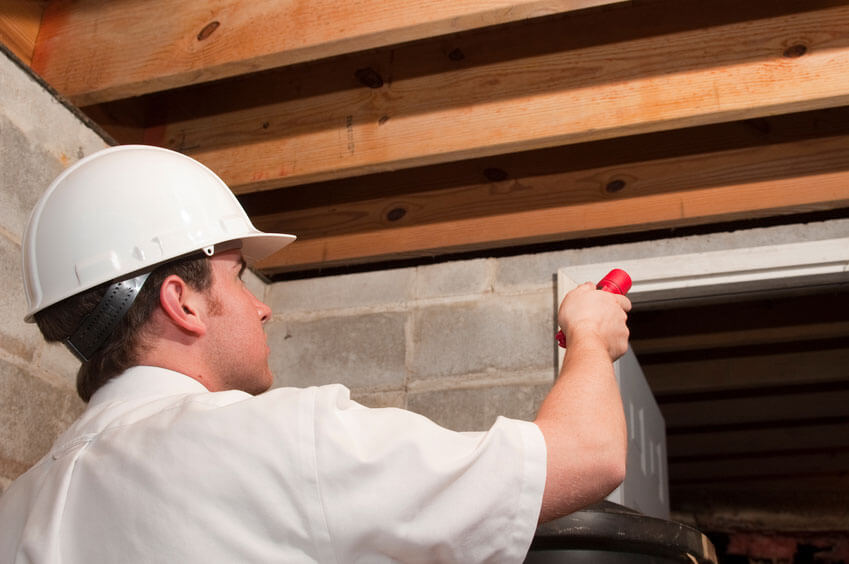 Most buyers will have a whole house inspection completed. A licensed home inspector will inspect the premises and provide the buyer with a written report of the findings. If there are any repairs that a buyer is requesting, the seller's real estate agent will be notified by a written amendment from the buyer's agent.
Other inspections that buyer may have are radon, mold, termite and well & septic if applicable. If a bank is involved, they will require the buyer to have a termite inspection and a septic inspection where appropriate.
Buyers pay for all inspections unless approved for a VA loan. In those situations, the seller is required to pay for the buyer's termite inspection.
The typical home inspection lasts between 1.5 – 3 hours depending on the size of the house.
The home inspector and most of the time, the buyers and buyer's agent attend the inspection. Some inspectors bring in additional contractors such as HVAC and electrical contractors. Sellers should NOT attend inspections. If the buyer is asking for any repairs, the seller's agent will be notified by a written repair amendment with supporting documentation from the buyer's agent. Your listing agent or closing coordinator will contact you once we have this information.
Repairs
Buyers can ask for any repairs but typically the seller is only responsible for repairs related to:
Heating and air conditioning
Plumbing
Material structural damage
Sewage system
Electrical
Roof
If the seller is not willing to make these repairs, it generally gives the buyer the opportunity to back out of the contract. If the buyer backs out, the seller would then have to disclose these defects to any potential buyer(s) that may look at the home in the future.
Sellers are typically responsible for radon mitigation and re-testing if the radon level is over 4.0 pCi/L. Sellers are also typically responsible to make any repairs and re-tests related to well, septic and mold remediation if mold levels are high.
If the radon level is over 4.0 pCi/L, it must be professionally mitigated. This typically runs $1000 - $1200 for an average sized home. Large homes or homes with a crawl space are generally more. The re-test usually runs around $125 for average sized homes and can be more for large homes and homes with crawl spaces if more than one testing unit is needed.
Now let's look at the last step of the 10 step process to selling your home.
Closing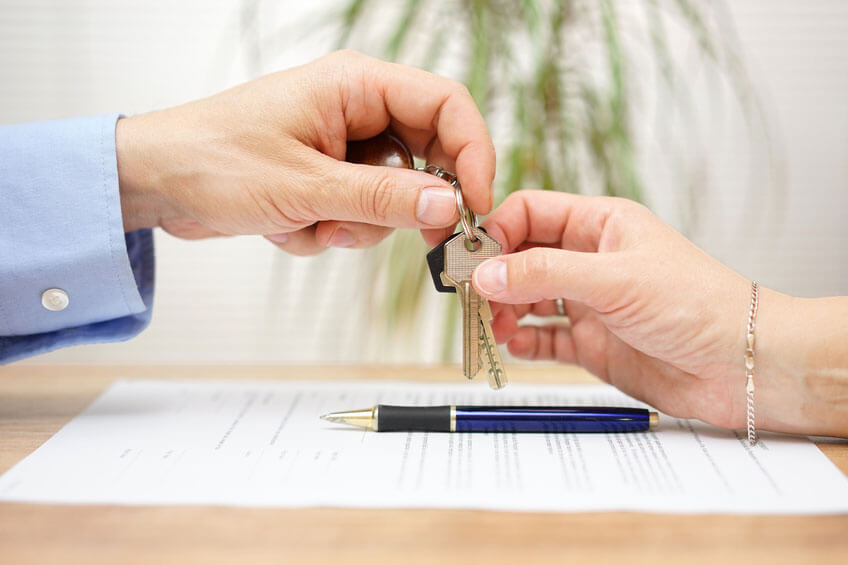 Closing is the final step in executing a real estate transaction. The closing date is set during the negotiation phase and is usually 30-45 days after the offer is accepted. On the closing date, the ownership of the property is transferred to the buyer.
Most of the time, the buyer takes possession of the property at closing.
The closing usually takes place at a closing/title company. Sometimes it may take place at a bank, a lawyer's office or at the real estate company. Typically, the buyer(s), seller(s) and both real estate agents attend closing along with a closing agent from the title/closing company. Sometimes the buyer's lender may attend and in rare occasions, a lawyer may attend. If you are married and your spouse lived in the home, they will also need to attend the closing to sign a few documents, even if the home is in your name only.
If you live out of state and would prefer not to attend closing, you do not need to. The closing company can e-mail you all the documents with instructions and an overnight label to mail them back in. A few documents will need to be signed in front of a notary.