Copperfield Homes for Sale

Copperfield is located in the Dunlap School District just outside the city of Peoria. This beautiful subdivision is quite large, with multiple different phases that have been developed over time (including some yet to come). Homes in Copperfield represent quite a range of prices and sizes, with something to suit a variety of budgets. This is a welcoming, family friendly neighborhood you won't want to miss if you are looking for a classic single family home in this desirable school district. Between the park in the center of the neighborhood, the numerous schools near enough to walk to, and convenient access to all the amenities of Peoria nearby, Copperfield has it all.
Real Estate Listings in Copperfield - Dunlap Illinois
Below you will find all of the updated real estate listings for Copperfield, a community and neighborhood in Dunlap, Illinois. At Rodgers Real Estate Group, we offer the most up-to-date and active real estate listings as well as those under contract and pending that may accept a backup offer so you know exactly what's happening in this market. When you're ready, sign up for a free account to be notified immediately by email when new listings in this community or similar properties become available. As always, contact us for a specialized and personalized list of homes and real estate in Dunlap Illinois that fit your search criteria and price.
Copperfield Homes for Sale
September 23, 2023
Pending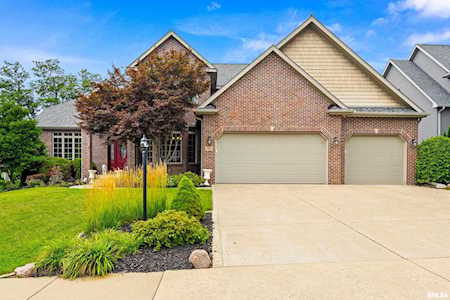 719 S Sara Ct
Dunlap, IL 61525
Things to Do near Copperfield
Residents of Copperfield can take part in community events hosted by the HOA throughout the year. Special gatherings include bunko night, a golf league, Bible studies, holiday parties, social committees, and more. This is an active and engaged community where residents find it easy to connect with one another.
Located just north of Peoria, Copperfield residents can easily access the dining, shopping, and entertainment found throughout the city. This also makes Copperfield an excellent choice for anyone looking to live in Dunlap for the school district while easily commuting into Peoria for work.
Schools near Copperfield
Copperfield is located in the highly desirable Dunlap School District. Families living in the neighborhood can walk to some of the nearby schools, and enjoy the coveted support of this award winning district.
Copperfield Real Estate
Homes in Copperfield represent a wide range of price points and sizes. All Copperfield real estate is made up of single family homes, mostly large houses featuring traditional architecture and brick facades. The size of homes in the area generally ranges from about 2,500 to 4,500 square feet. These houses were built in multiple phases, with some still under development to provide residents the opportunity to live in a brand new home. Beautiful sidewalks, a playground and green space in the center of the neighborhood, and spacious lots make Copperfield particularly attractive to people in search of a place to raise their families.
Contact Rodgers Real Estate Group