How to Get Pre-Approved for Buying a Home in Peoria
Before looking at homes, it's essential to take the first step in the home-buying process by getting pre-approved. This step involves determining the amount of money a bank will lend you to purchase a home. Here are some reasons why having a pre-approval is crucial: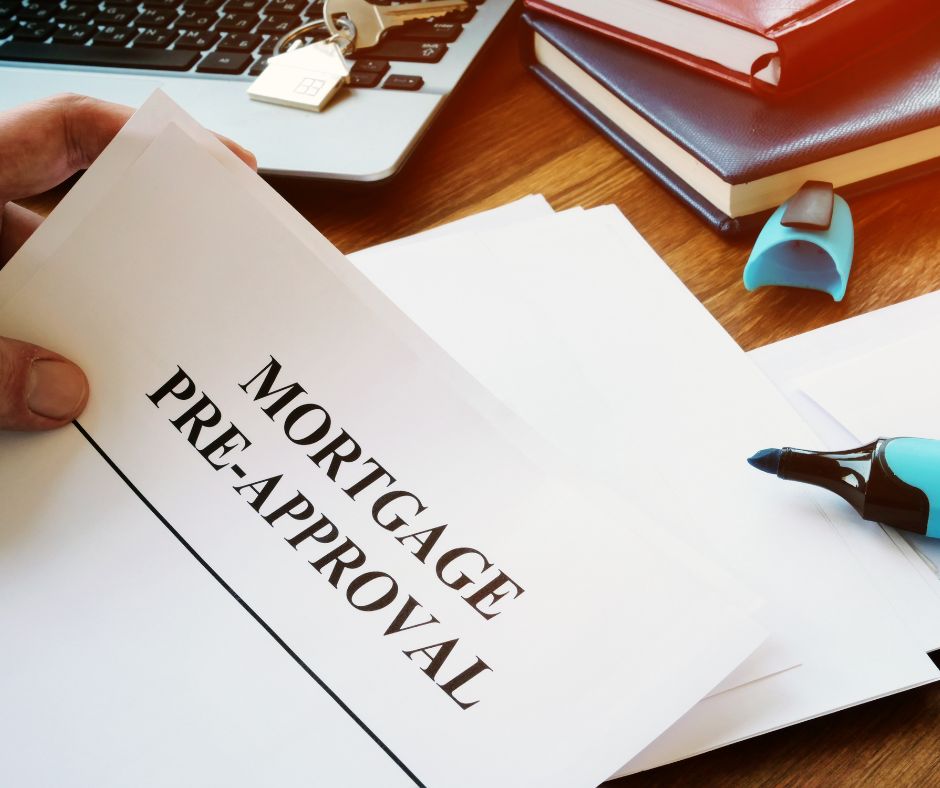 You will not spend time looking at homes over or under your price range.
There may be grants or special financing programs that you qualify for that you will not know about until talking to a lender to get pre-approved.
It's important to know what type of loan you are pre-approved for, whether conventional, FHA, VA, etc. This is important to know before looking at homes because not all homes qualify for each type of loan.
Sellers often require pre-approvals before even letting buyers view their homes. This requirement assures them that serious buyers are looking at their homes.
Sellers will not even consider offers that lack a pre-approval.
If you wait to find a home to get pre-approved in the current real estate market, it will likely be too late. The best homes are going fast. You will most likely lose out to a buyer that is already pre-approved.
While lenders determine what you can borrow, it's up to you to decide what you're comfortable spending monthly.
Fortunately, the pre-approval process is relatively simple. Many lenders have an online application process that requires information about your employment, income, debts, and assets.
After submitting your application, the lender will run a credit check and verify your provided information. You'll likely receive a response within 24-72 hours.
We recommend that you exercise caution when applying for pre-approval from multiple lenders. Each lender will likely run a credit check, and having too many inquiries on your credit report can potentially harm your credit score. To protect your credit rating, limiting your pre-approval applications to a select few trusted lenders is best.
If you want to get pre-approved and need help determining where to turn, we can have one of our recommended lenders contact you within 24 hours.
How can I figure out how much my payment will be?
When you talk payments with a lender, it's important to know if the payment is principal and interest only or if it also includes taxes, insurance and private mortgage insurance.
Payment calculators on websites often do not include taxes, insurance and PMI.
There are up to five components of a mortgage payment:
Principal: the amount of the loan that is paid down each month
Interest: the cost of borrowing the money
Taxes: the property taxes assessed by the local government
Insurance: homeowners insurance that protects against damage to the property
Private Mortgage Insurance (PMI): Required insurance if buyer's down payment is less than 20%
Together, these five components make up the total monthly mortgage payment.
What is Private Mortgage Insurance (PMI)?
Private Mortgage Insurance protects the lender if the borrower defaults on the loan and the home goes into foreclosure.
The cost of PMI can vary depending on several factors, including the loan-to-value ratio, the borrower's credit score, and the size of the down payment. Typically, PMI premiums are added to the borrower's monthly mortgage payment and range from 0.3% to 1.5% of the original loan amount per year.
After reviewing your application, your lender will be able to tell you how much your PMI will be.
STOP! Credit Caution!!
Don't buy that new car, furniture, or appliances or charge debt on your credit cards!
Remember, now that you are preparing for homeownership, your monthly debt can affect the monthly house payment the lender allows. Start saving immediately, so the lender sees as much money in the bank as possible (and as little debt)!
It's important to note that the lender will often check your debt-to-income ratio the day before closing to ensure that you haven't made any significant purchases that could impact your ability to pay for the home. Unfortunately, we've seen cases where buyers lost their dream home because of this. Therefore, if you plan on making a big purchase, we highly recommend waiting until after the closing to do so.
Documents that a lender will need for pre-approval:
Pay stubs for last 30 days
W-2's and complete tax returns for the past two years
Most recent complete statement for any investments
Photo ID
Two most recent bank/asset statements. Any deposits that are not part of payroll will need to be explained.
If renting:
Name, address and phone number of landlord for the past 12 months
If self-employed:
Copies of complete business tax returns and K-1's for past two years
YTD profit and loss statement
If paying or receiving child support:
Copy of signed and recorded divorce decree and/or modification
If receiving child support, proof of receipt of child support payments for past six months
If you declared bankruptcy in the last seven years:
Copy of recorded petition/decree/discharge with schedule of creditors
If applying for a VA loan:
VA certificate of eligibility
DD – 214 or statement of service
Most recent LES
Miscellaneous items:
If you recently graduated from high school or college in the past two years, the lender will need a copy of your diploma.
If you are receiving a gift for part of the down payment, do not deposit the funds until after talking to your lender.
Do not change jobs during the home-buying process without talking to your lender first.
Do not close any credit accounts without talking to your lender first.
If a gap in employment for 30 days or longer within the past two years, a signed letter of explanation is needed.