Look at Homes in Person
Once you have been pre-approved and found a trusted agent, the exciting part of the home-buying journey begins - looking at homes in person!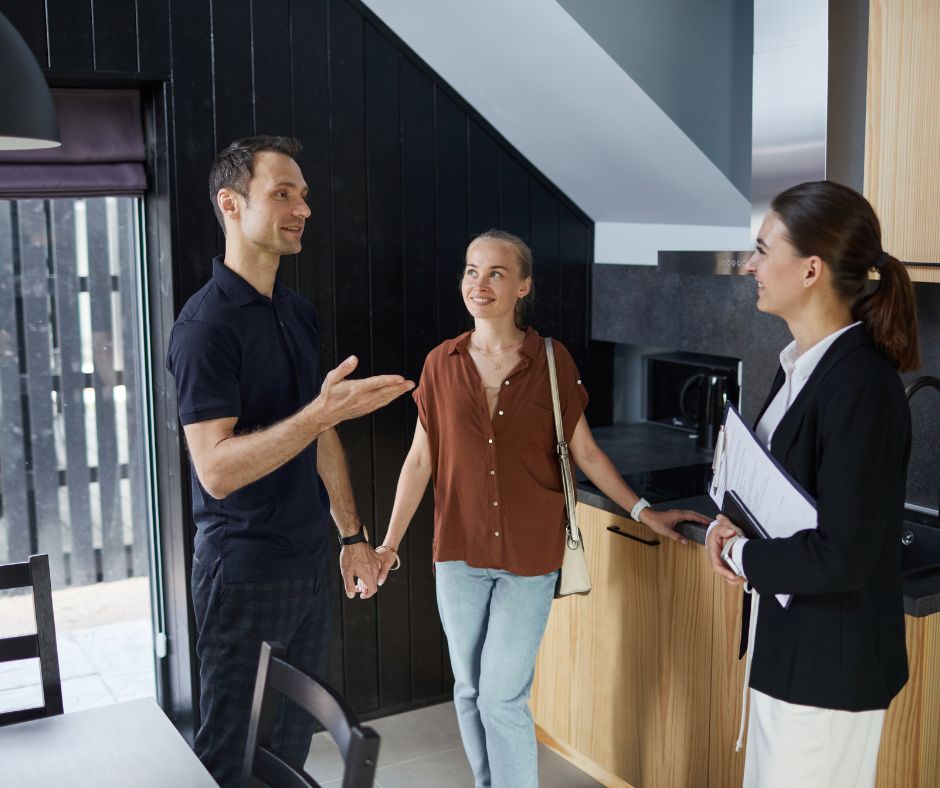 Your agent will send you homes that match your search criteria, and if you come across a property that interests you, simply provide the address and your availability, and your agent will schedule a showing and accompany you to the property. It's worth noting that your agent can show you any home, regardless of which company has it listed for sale.
In the current competitive real estate market, it's crucial to schedule a showing as soon as possible once you find a home that meets your criteria, as it may not be available for long. We recommend that buyers take a few moments to review the property on Google Maps and familiarize themselves with the surroundings before scheduling an appointment to view the home in person.
If, for any reason, your agent is unavailable to show you a property right away, another team member will be ready to help. We understand that time is of the essence, and we are committed to getting you into any home you want to see right away, provided you are ready to buy.
During showings, sellers are usually not present, but it's worth keeping in mind that they may have cameras or recording devices in their home. It's best to avoid saying anything that could put you at a negotiating disadvantage.
While emotions can sometimes take over, it's essential to focus on the permanent features and characteristics of a home, such as its location, style, layout, square footage, lot size, and the number of garage stalls, bedrooms, and bathrooms. You should also pay attention to the condition and ages of important elements like the foundation, roof, furnace, central air, windows, and exterior.
It's essential to review any disclosures related to a property you're interested in. In Illinois, sellers are required by law to complete Residential Real Property Disclosures and answer 23 questions about the home's current condition with Yes, No, or Not Applicable responses. Other disclosures are Radon and Lead-Based Paint.
When writing a purchase contract, you will also have the ability to make it subject to inspections.
If you're thinking of making an offer, be sure to check that none of the windows are cracked or have broken seals, as these items should be included in the initial offer and not added after inspection. It's also important to confirm that there are screens for all windows.
If you need to sell your home before buying a new one, it's wise to list your home for sale first. In today's real estate market, it's rare for a seller to accept an offer subject to a buyer's home selling. However, this doesn't mean that you must close on your current home before buying your next one. We can assist you in navigating this process so that you can close on both homes on the same day.

Remember, buying a home should be a fun and exciting experience, and our experienced agents are here to help you every step of the way.
Check Out The Newest Listings
November 30, 2023