May 2023 Peoria IL Real Estate Market
Posted by Scott Rodgers on Thursday, June 1, 2023 at 1:28:30 PM
By Scott Rodgers / June 1, 2023
Comment
Market Update on New Listings in Peoria as of May 2023
The number of new listings on the market this year is only 754, 257 less than last year and even lower than in 2021. Keep reading to see where the numbers match up and some places they don't as in the average and median sales price vs. the number of listings overall for Peoria.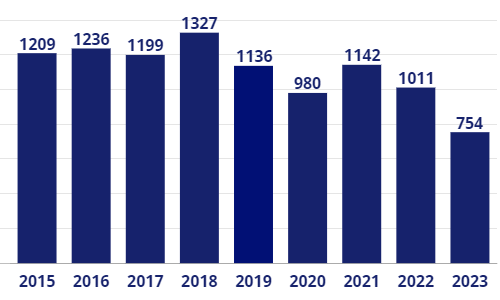 Sold Properties in Peoria May 2023
Peoria saw a drop in sold properties this month compared to the last two years. 2023 was more on par with 2020 and earlier than 2021 and 2022. The number of sold properties in Peoria was only 685, down 201 from the previous year.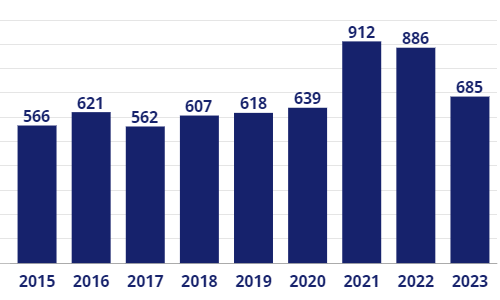 Average Sold Price in Peoria
The average sold price in Peoria in 2023 is down about $7,000 from last year at this time, and while there are a few properties that can skew this number up or down, it's surprising that the lack of inventory is not pushing this number higher. While homes may not sit on the market very long they are not selling for higher prices than last year.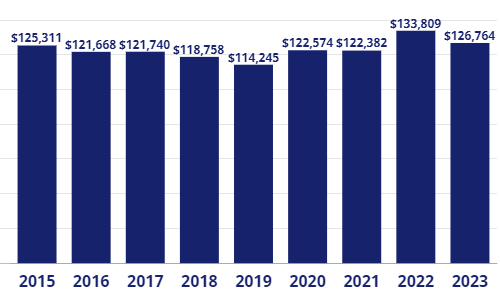 Peoria's Median Sales Price May 2023
The median sales price for Peoria in May 2023 was $103,120 and this number is surprising given the average days on the market and low inventory. One would think this would naturally increase the home prices but they have stayed relatively the same.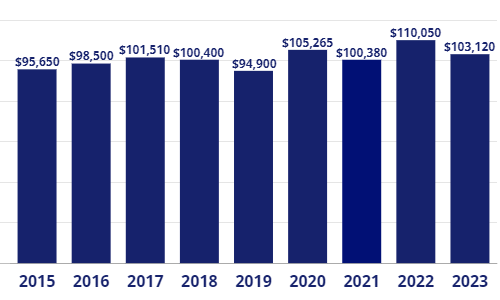 Average Days on the Market for Peoria
The average, also known as the arithmetic mean, represents the sum of a set of numbers divided by the count of those numbers. On the other hand, the median is a numerical value that sits at the midpoint of a set, dividing it into two equal halves - the lower half and the higher half. The average is about 29 while last month it was 32, drastically down from just a few years ago.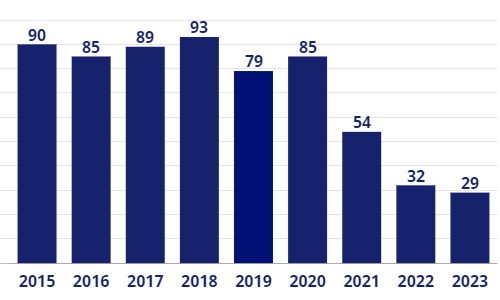 Median DOM for Peoria Homes
The median days on the market for homes in Peoria in 2023 is just 9, up just a day from last year at this time and down 13 from two years ago. That's a fast sale and because this is the median, it means that some homes barely hit the market before they are snatched up by multiple offers.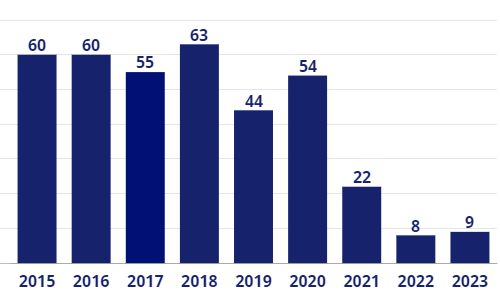 Average Number of Properties for Sale in Peoria in May 2023
May is typically one of the busiest times for sellers to sell and buyers to buy and it proves this looking over the last few years. Since 2018, the number of properties listed has dropped but it's dramatically dropped in the last 3 years. As you can see, since 2021, the number of homes on the market is drastically lower than in previous years; great for sellers, not so good for buyers.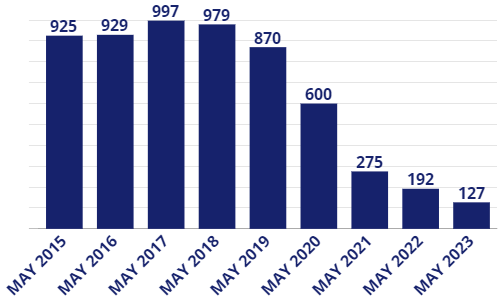 Supply vs. Demand - Peoria Absorption Rate May 2023
The absorption rate for Peoria Illinois is extremely low right now. A balanced market is typically 6 months of inventory, meaning if no other listings are placed on the market as of right now, it would only take 6 months for all listings to be sold. Right now, that rate is less than 1 month. This supply and demand is making it very difficult for buyers to find and purchase homes with an absorption rate of 0.8.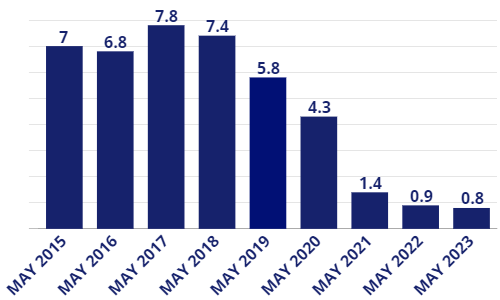 This puts sellers in a strong position to expect strong offers to roll in quickly. With some of the highest sales prices we have ever seen in Pekin and a limited inventory of homes available, sellers are experiencing ideal conditions.
To learn more about selling your home in Peoria or what your home is worth, contact us anytime!
Below is what has sold in the last 6 months in Peoria